Do you ever feel isolated or alone, even when you're with other people? Do you feel like no one really knows you? Does it feel like everyone else knows what they're doing and you're just trying to get by? Or maybe you've been traumatized by life circumstances.
A lot of my clients have come to me because they were feeling that way. Despite those feelings, they had been hanging on, if just barely. Then something happened to make them realize that it wasn't working anymore, or that they weren't satisfied with living that way anymore. They decided it was time for a change.
One of the things that happens when you feel like you don't matter is that you don't share yourself with other people; you're afraid that you'll be rejected or criticized or misunderstood, because you have learned to criticize yourself and assume that everyone else will, too.
That's one way that counseling can help. Counseling provides a safe space to be yourself and not be rejected. You can finally be listened to and understood.
My favorite therapeutic modality is IFS-informed EMDR (Eye Movement Desensitization and Reprocessing), which helps people to deal with trauma, both "Big T" traumas like assaults or car accidents, and "little T" traumas like all of the things people do that seem to diminish you as a person and make you feel "less than."
EMDR is truly life-changing. I have seen it happen many times. And if you've been in therapy before and felt like you spent your sessions just chatting about your week, you'll probably appreciate the focus and structure that EMDR offers. We do still talk about what's going on in your life, but you're a lot less likely to leave a session wondering whether we actually accomplished anything!
I mentioned that my approach to EMDR is "IFS-informed." I find that using IFS (Internal Family Systems therapy) as part of EMDR is often helpful when a client gets stuck in a feeling or "tunes out" during EMDR processing.
I invite you to call me at 410-888-0590, or email me at jenniferbeall.lcpc@gmail.com .
And check out my book, "Me" Time: Finding the Balance Between Taking Care of Others and Taking Care of Yourself, which is available on Amazon.com and on BarnesandNoble.com.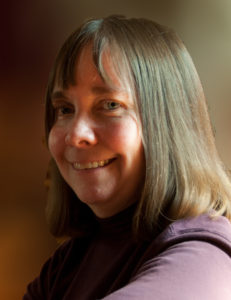 Lilo is a furry therapeutic presence in my sessions.  
.      You might also see Jenna or Loki.